FREE PLASMA GEL WEBINAR NOVEMBER 21st 6PM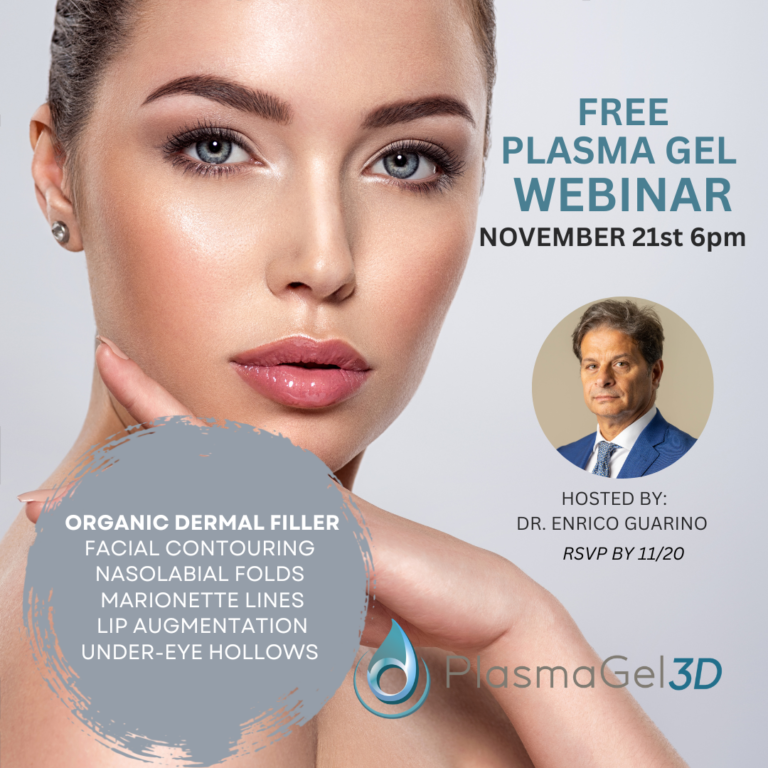 Join Dr. Enrico Guarino for a free webinar on ENDORET + PLASMA GEL 3D – THE ORGANIC FILLER!
Fill out the form below or Email us at Info@EliteAestheticInstitute.com to register for free!m
ENDORET® – PRP/ Plasma Gel Therapy: The Leader in Tissue Regeneration
ENDORET® – PRP/ Plasma Gel Therapy is the cutting-edge solution for tissue regeneration. Developed by BTI Biotechnology Institute and exclusively available through Evoskin in the US, this innovative technology delivers outstanding results for tissue regeneration across a variety of conditions, thanks to the innovative processing system to obtain plasma rich of growth factors. This is the next generation innovation compared to standard PRP therapies and PRF treatments.
What is ENDORET® – PRP/ Plasma Gel Therapy?
The PRP/ Plasma Gel – ENDORET® is a state-of-the-art closed system designed to generate optimal concentrations of growth factors from platelets and plasma with minimal blood processing, setting it apart from all other systems. Utilizing a minimal amount of anticoagulant and a patented centrifugation method, ENDORET® efficiently harvests growth factors while maintaining a low platelet count. The resulting product is free of red and white blood cells, which can hinder treatment efficacy, thus promoting accelerated healing and superior treatment outcomes.
Safe and Sterile
ENDORET® – PRP/ Plasma Gel Therapy uses single-use, disposable kits and is classified as a "closed technique." The Endoret kit is approved by the FDA for tissue regeneration and contains everything necessary to obtain plasma rich in growth factors.
Two Formulations, One Solution
ENDORET® Liquid PRP:
The liquid formulation contains a balanced ratio of growth factors from plasma and platelets, ensuring maximum effectiveness upon injection into the tissue.
The product's stable composition, achieved through stoichiometric activation, safeguards the growth factors against inflammatory processes.
In contrast to other devices, Endoret maintains growth factors' presence in the injected area for over two weeks.
The formula can be applied in the same areas and procedures as other devices, offering similar versatility with enhanced effectiveness and no burning sensation.
ENDORET® Plasma Gel:
Endoret Plasma Gel is a plasma gel rich in growth factors and polymerized fibrin, delivering both support and viscosity.
The gel shares similar biochemical properties with membrane and clot formulations, enabling a gradual release of growth factors into the treatment site.
The product's stability stems from polymerization without red blood cells and leukocytes, preserving growth factors and ensuring controlled release upon injection.
The product's stability and elasticity make it an ideal natural filler capable of maintaining volume over an extended period.